Frozen Meat Cutting Machine
Product categories of Frozen Meat Cutting Machine, we are specialized manufacturers from China, Meat Cutting Machine, Cutting Meat Machine suppliers/factory, wholesale high-quality products of Frozen Pork Belly Slicer R & D and manufacturing, we have the perfect after-sales service and technical support. Look forward to your cooperation!
China Frozen Meat Cutting Machine Suppliers
1.The layout of the functional modules of the equipment is reasonable, the structure is compact, and the appearance is beautiful;
2.Feeding and conveying, pressing, cutting, and discharging are completed in one line, which improves cutting quality and production efficiency, greatly reduces labor costs, and improves working conditions;
3.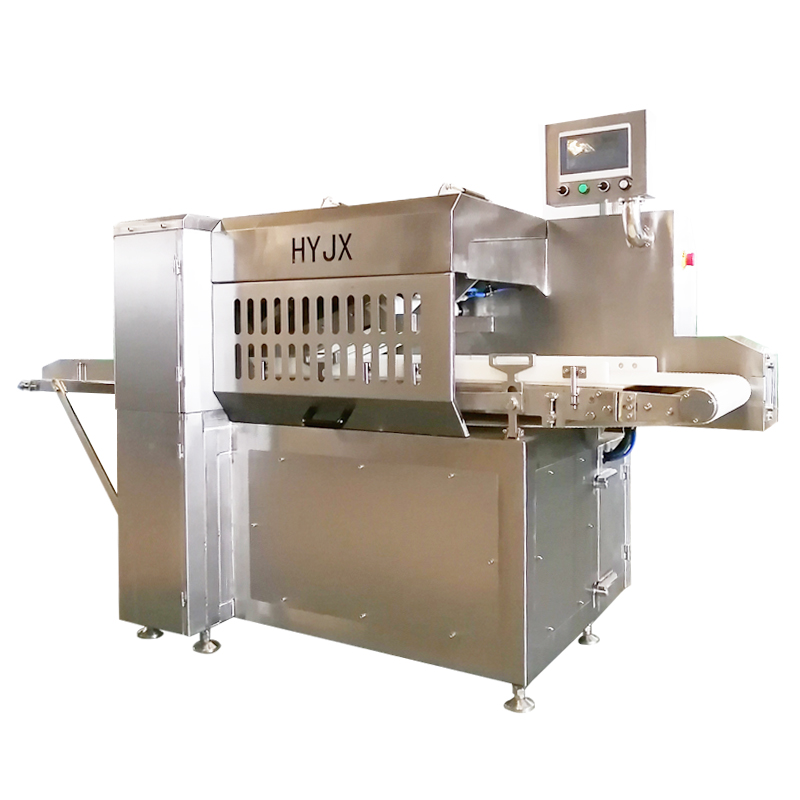 The feeding conveyor belt adopts high-quality materials and a reasonable surface anti-skid structure, which is wear-resistant, non-slip, and reliable in positioning; the feeding belt component is a quick-install structure to ensure that the belt is replaced and cleaned quickly and conveniently;