What is black galirc?
Black Garlic is kind of fermented garlic. It is fermented in a machine which is called balck garlic machine or Black Garlic Fermentation Machine. We are a professional Black Garlic Machine manufacturer in China.Now, our black garlic machine is popular in many countries.Recently ,we have export two sets black garlic machine to Italy again.
This kind of black garlic fermenter has 20pcs trays and each tray has a lid. And it's power is aobut 4 kw. Some detailed informaiton is as follows: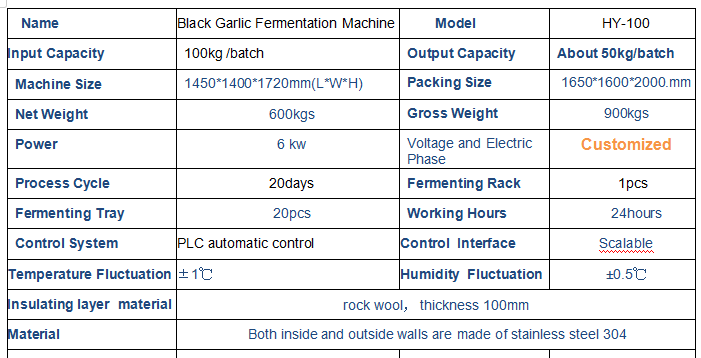 For the black garlic, we use anhydrous fermenting technology to make black garlic.That is to say ,we just use the garlic's own water to ferment, no additives.It can be used for making whole bulb black garlic , Solo Black Garlic .In addition, it can make Peeled Black Garlic clove directly.